Congratulations to Lincoln School's fifth grader Kathryn Moran who performed at Carnegie Hall earlier this month after winning first place at the Elite International Music Competition in December with her piano performance of "The Spring Op. 109 No. 5."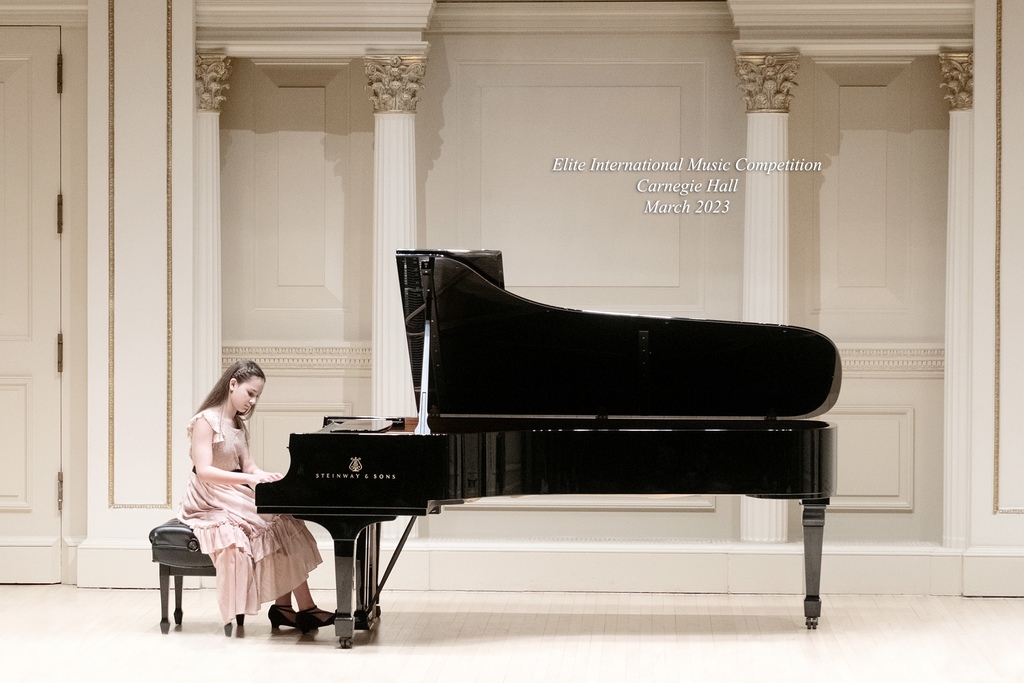 Join us tonight at Washington School at 7pm. All WSD K-8 parents invited.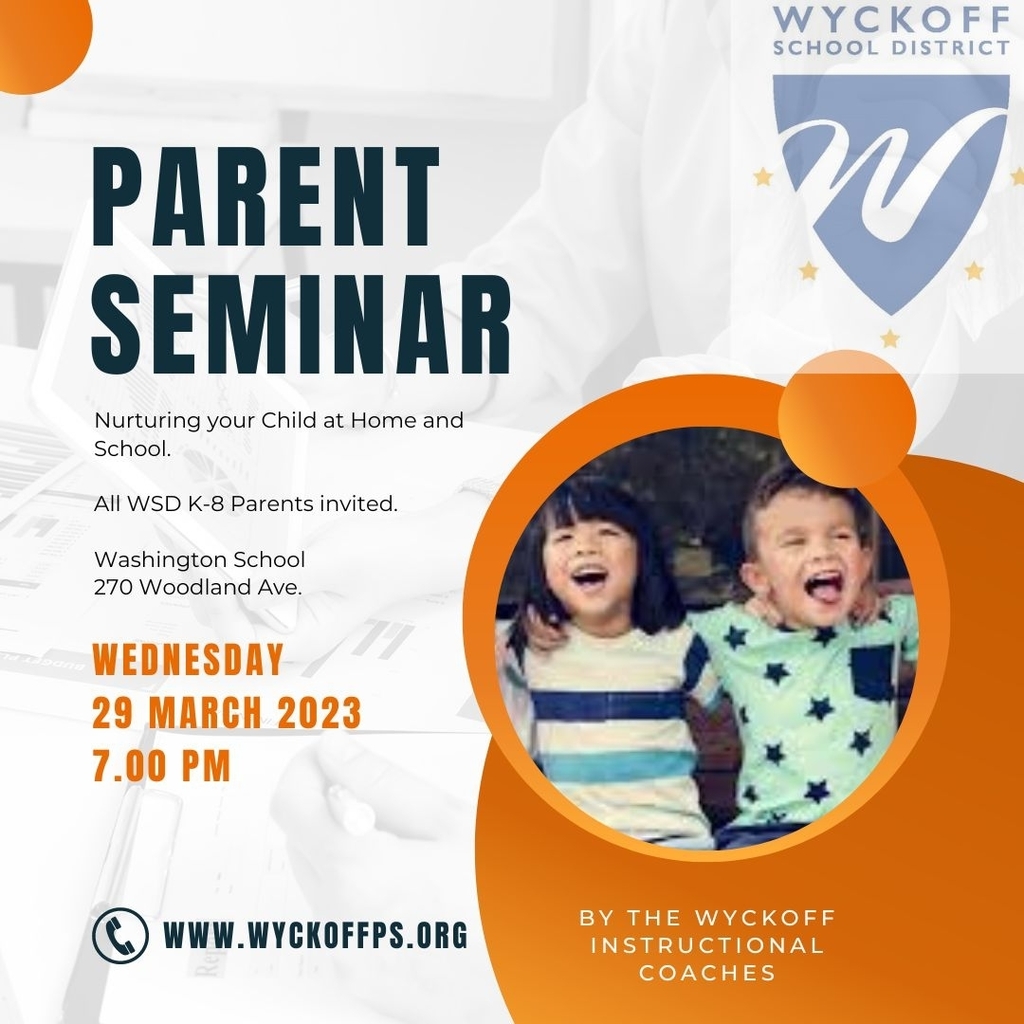 EMS 7th graders enjoyed presentations today by Principal Faehndrich and Detective Sergeant Calaski about cyberbullying and being an upstander.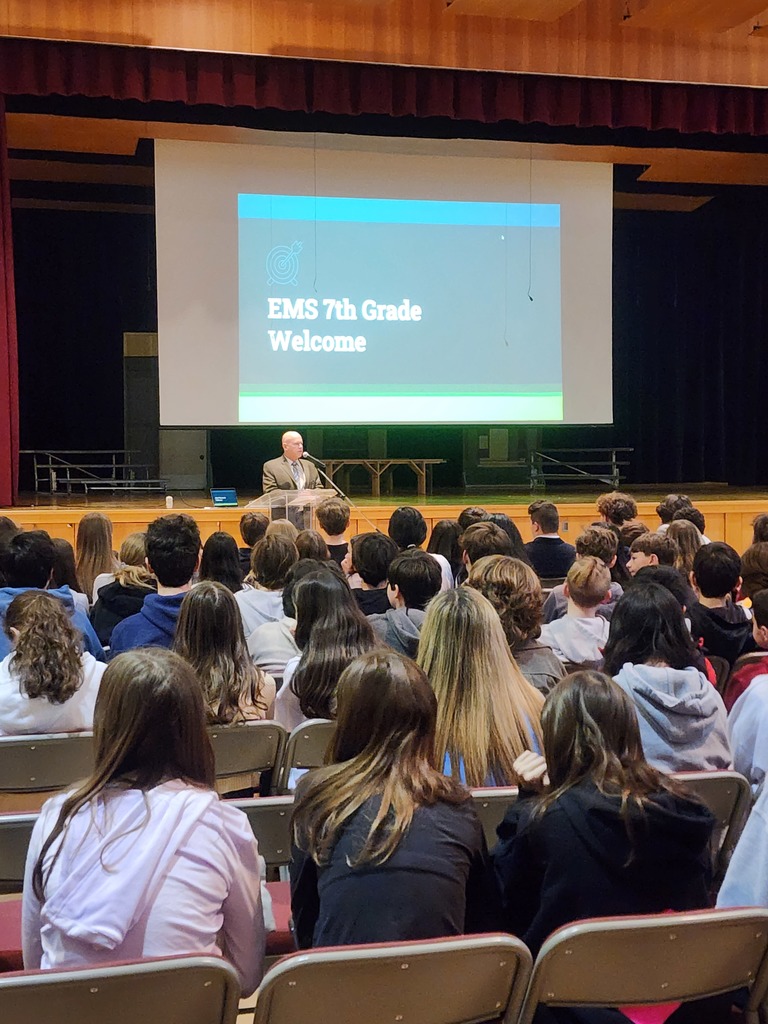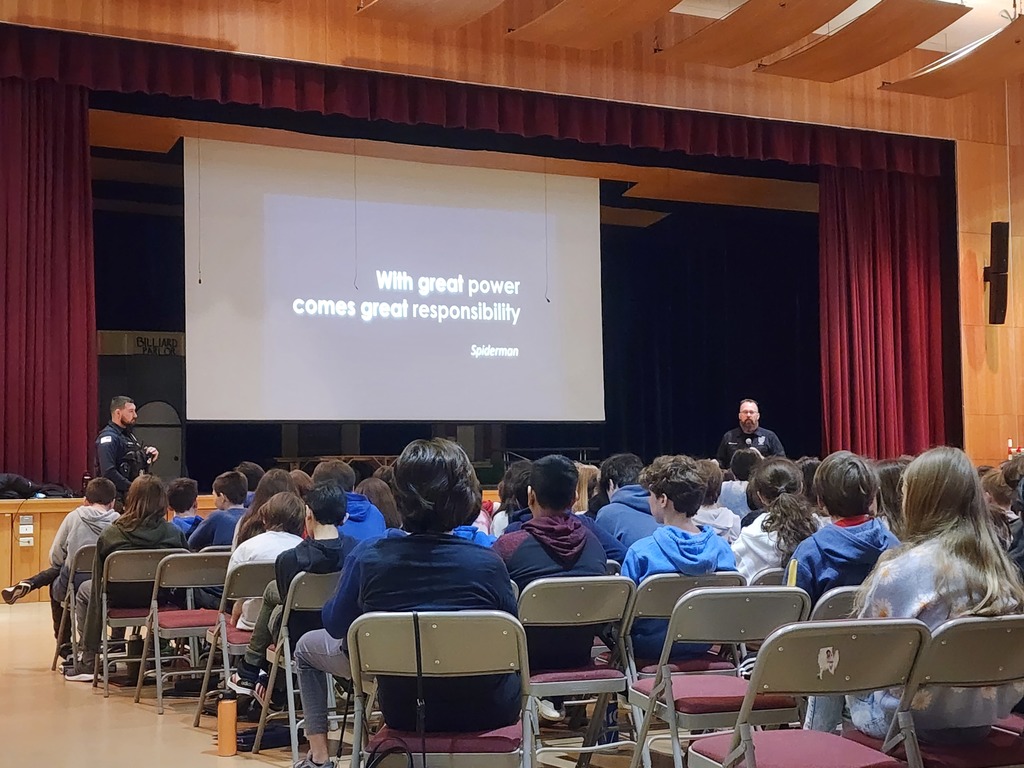 Motivational speaker and longtime educator Coach Jim Stroker spoke to the Wyckoff staff about the crucial roles educators play in students' lives. His lessons about growth mindset and overcoming obstacles were beautifully woven throughout inspiring stories and his personal experiences.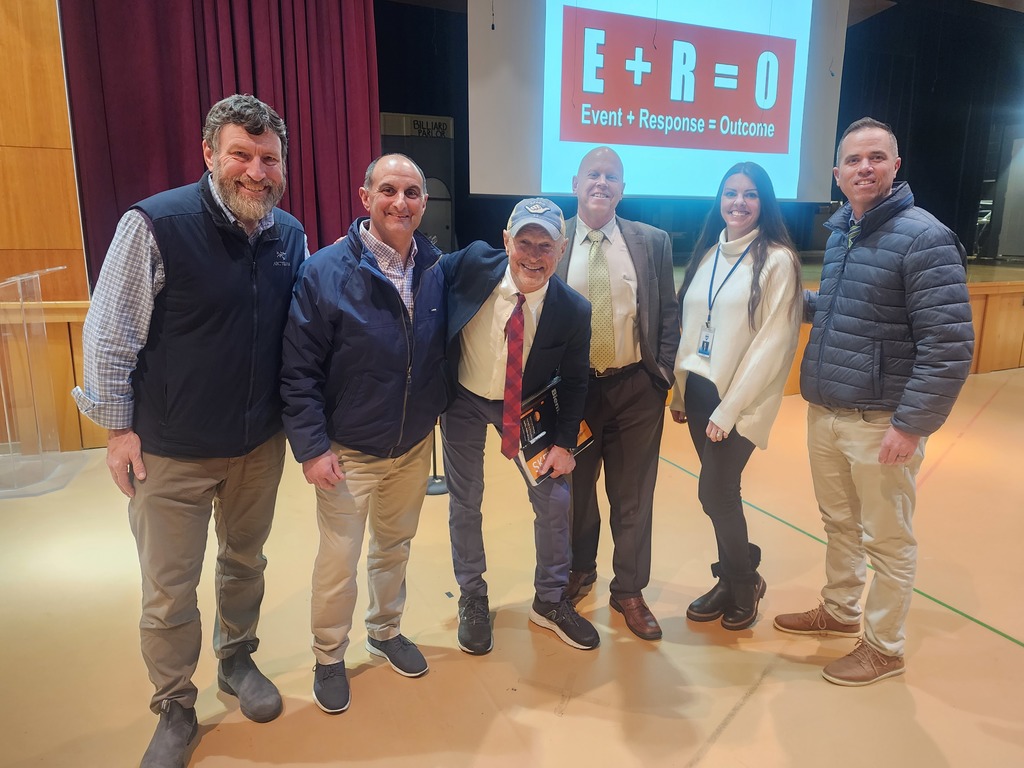 The Wyckoff School District will have a regular day today, Tues. March 14, 2023.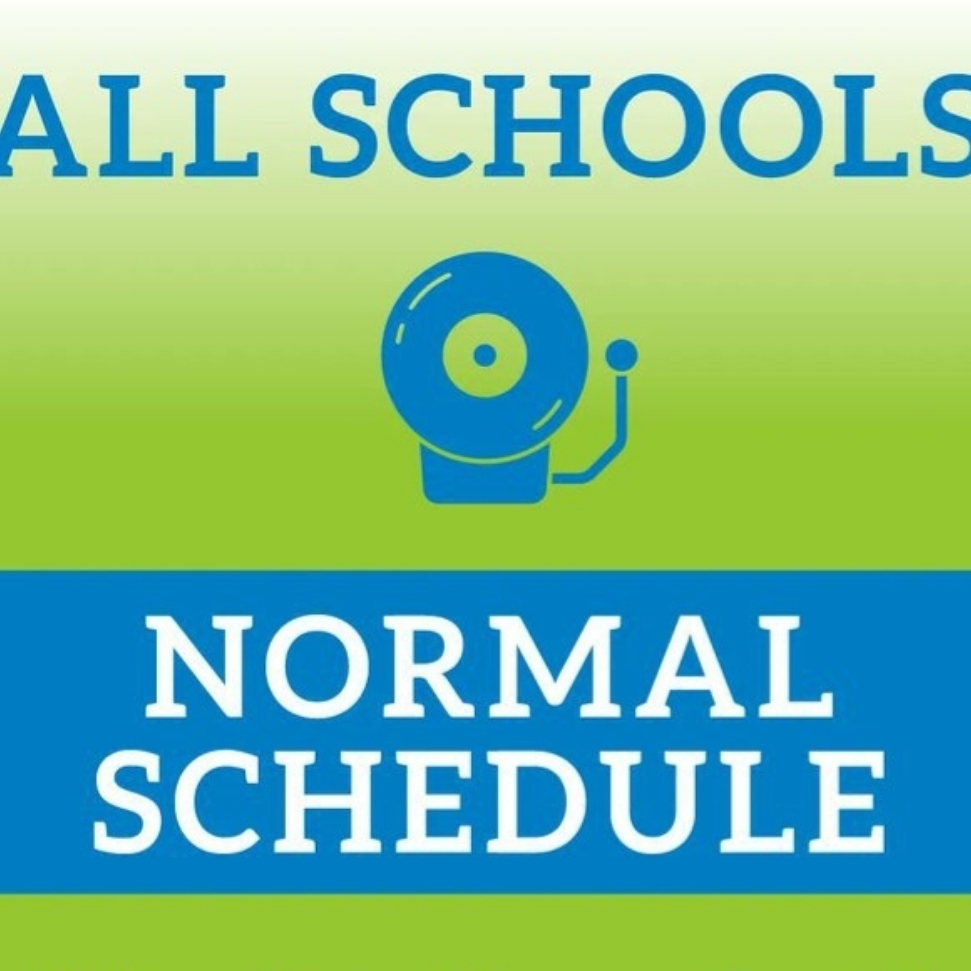 All Wyckoff Public Schools will be closed tomorrow. Have a safe day.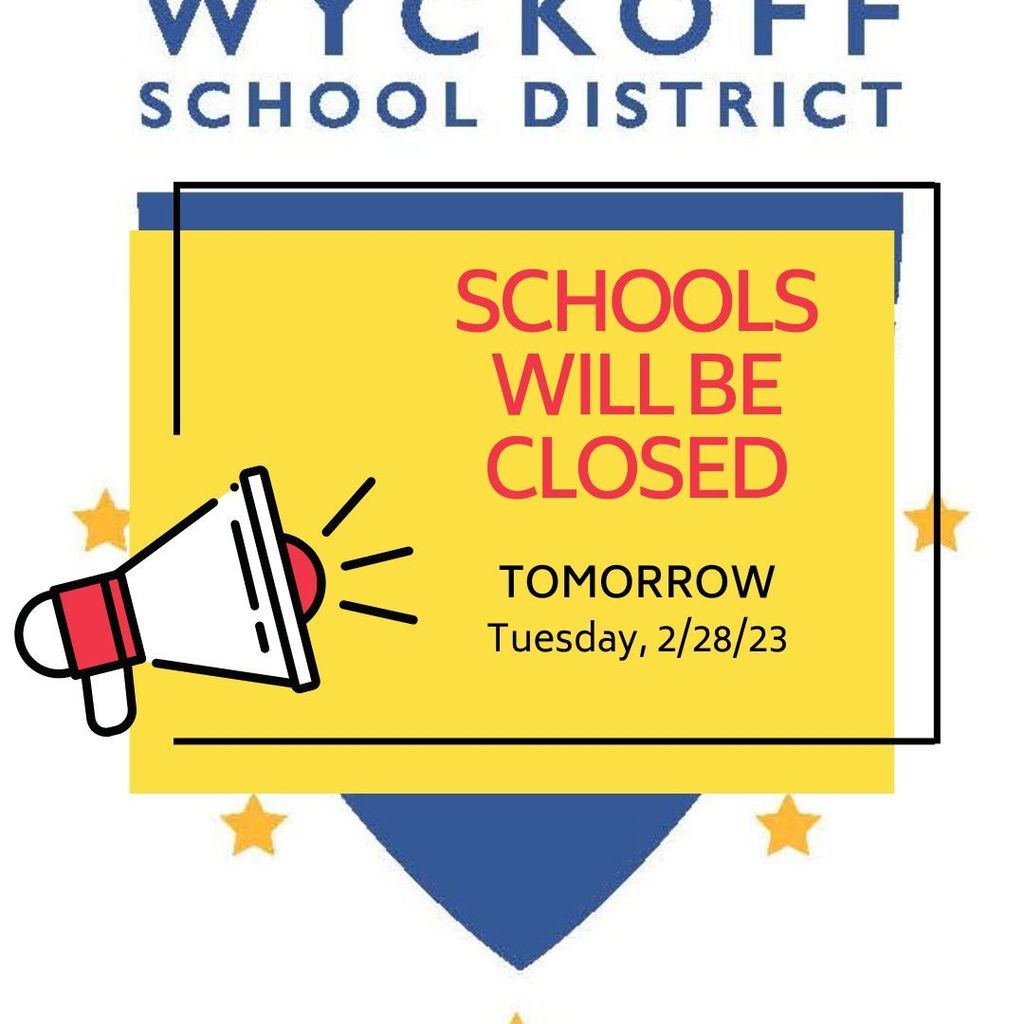 Thank a school counselor today! To our school counselors, school social workers, and school psychologists here at WSD - we appreciate you!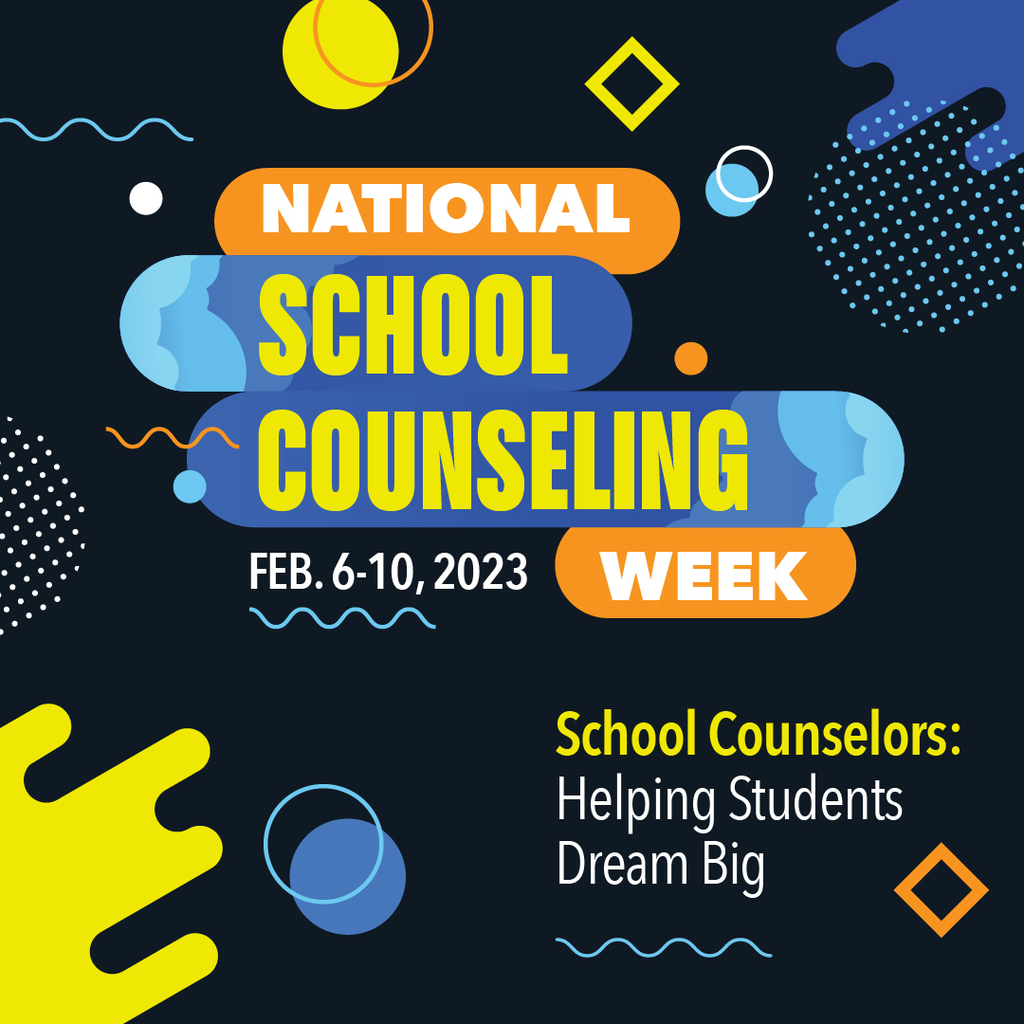 The Washington School PTO hosted a Centennial Gala last week to celebrate 100 years for the current Washington School building in Wyckoff. Principal Scott Blake (pictured) and many teachers, parents & alumni attended the gala at Bottagra. Happy 100th birthday, Washington School!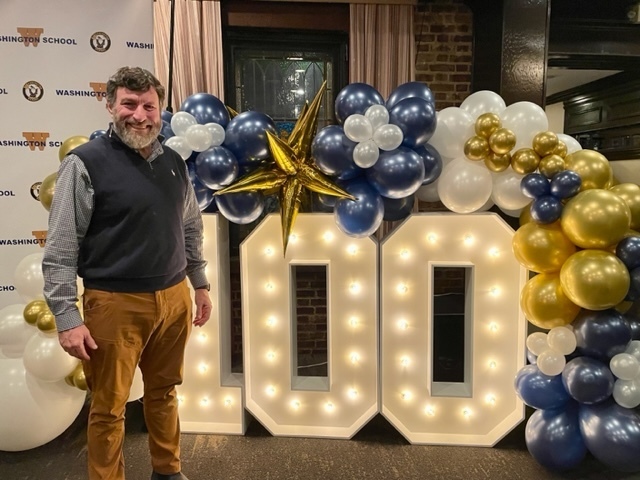 Registration for the 2023 Wyckoff Summer Academies opens Monday, February 6. This fee-based program will run during the month of July, and is open to students in the Wyckoff School District who will be entering grades K-7. To view information on the program's offerings, and to register, visit the Summer Academies page of our website at
www.wyckoffps.org
.

Kindergarten registration for the 2023-2024 school year is now open. Enrollment for our free, full-day program is open to Wyckoff children who turn 5 by October 1st. Please visit the Registration page at
www.wyckoffps.org
to get your documents ready and register.

NFL Hall of Famer Harry Carson was invited to Lincoln School for their Lion's Den broadcast. Carson shared stories from his childhood and his time with the New York Giants, and reminded students to "be yourself" and "always give your best effort." Photo Credit: @malloryprovost


Wyckoff PTO Economy Shop is a finalist for Best of Bergen! Vote now at njersy.co/201vote Voting is open through 1/12/23.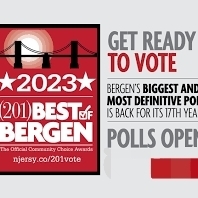 The WSD elementary schools held their holiday concerts this month, and our audiences couldn't get enough of our youngsters' holiday cheer. The music teachers selected songs about Christmas, Hanukkah, winter, peace, and love, and our students sang their hearts out. Happy Holidays!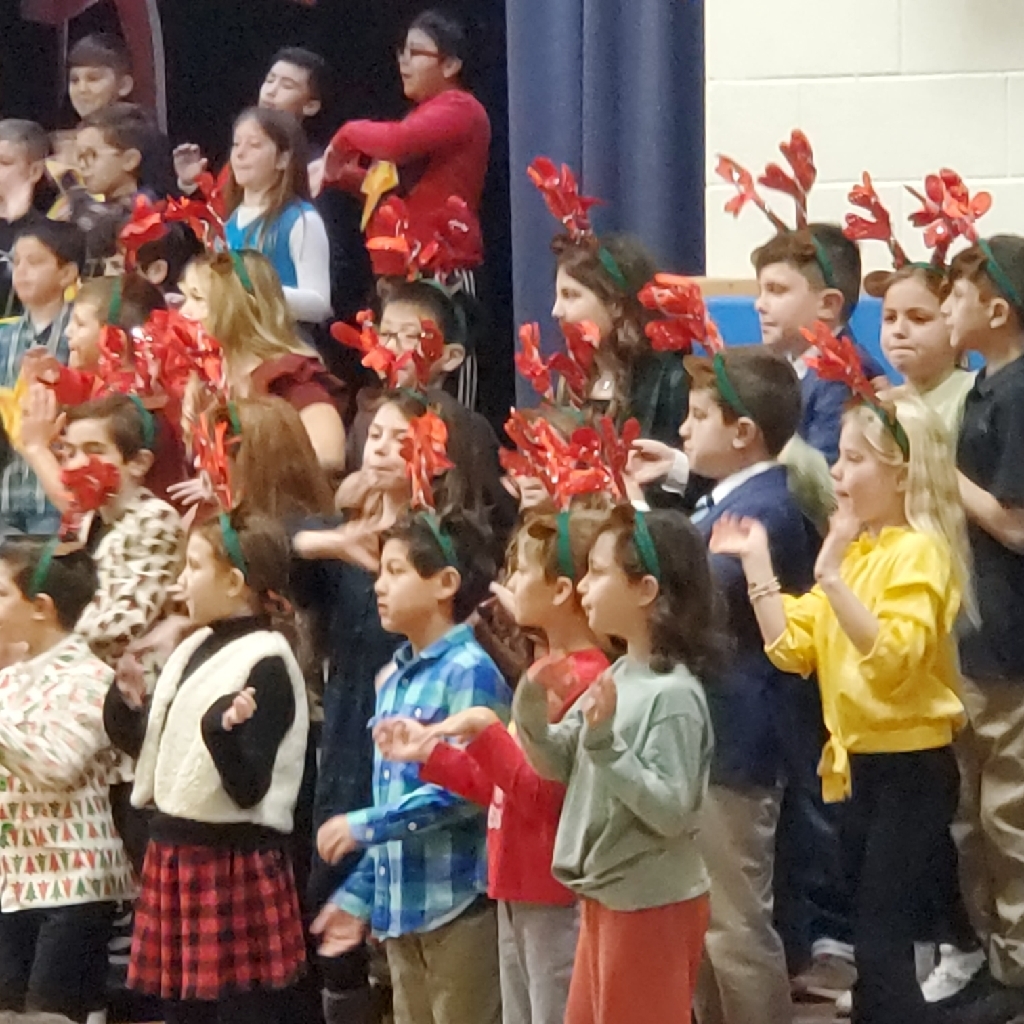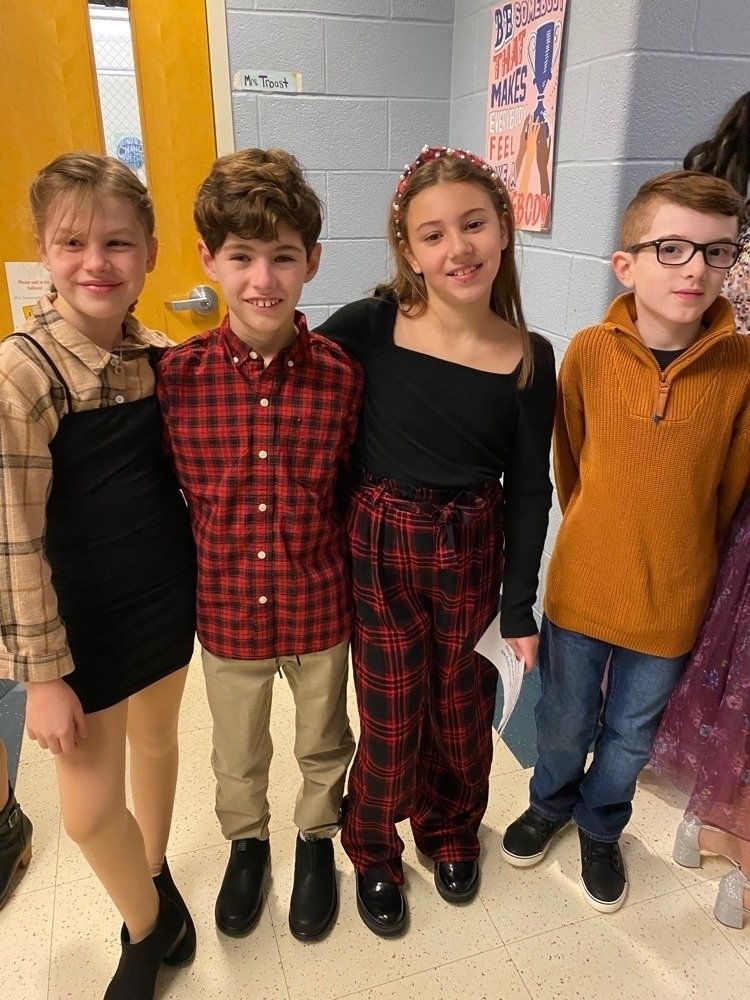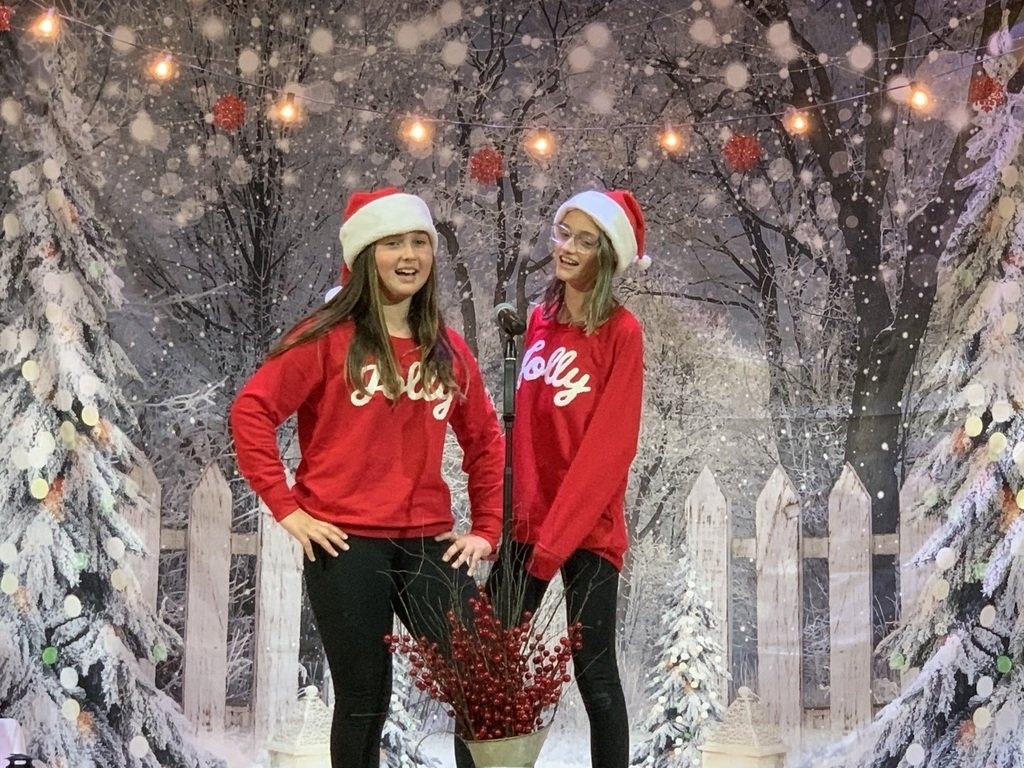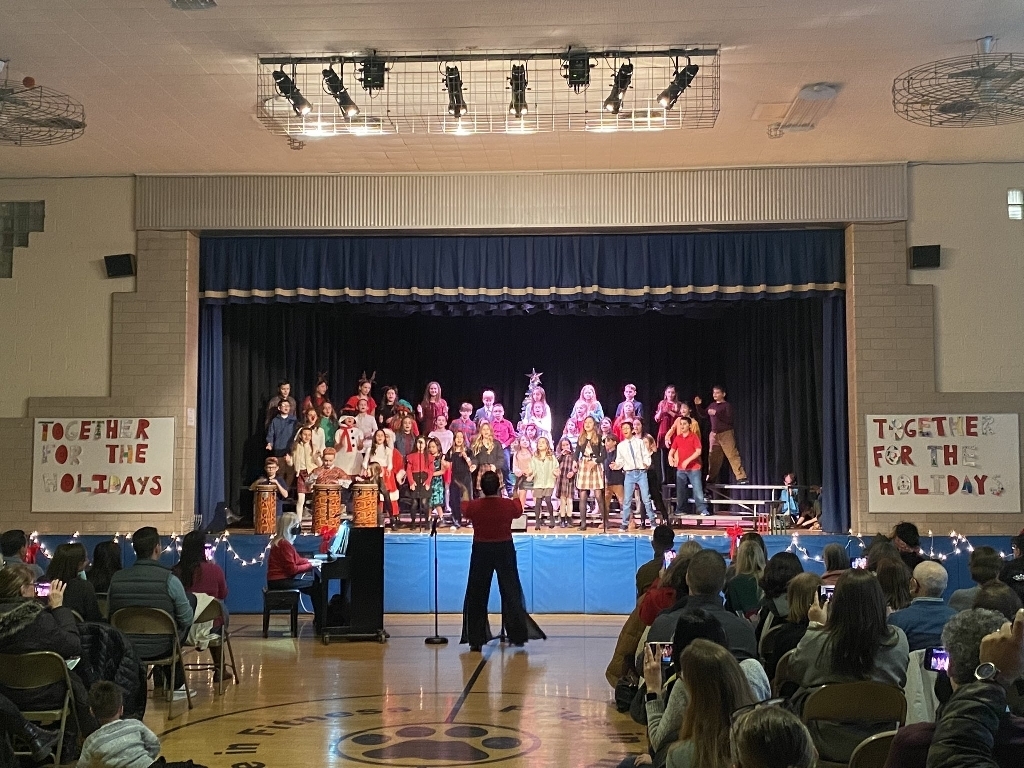 Six Eisenhower Middle School (EMS) students were recognized at last night's school board meeting for winning awards at the recent Model UN Best Delegate Conference. The Model UN Club at EMS is led by teacher advisors Mrs. Moolji, Mrs. McMillan, and Ms. Harrichand. To view more information on the club and student award winners, visit the Model UN Club page at eisenhower.wyckoffps.org. Photo Credit: Grace White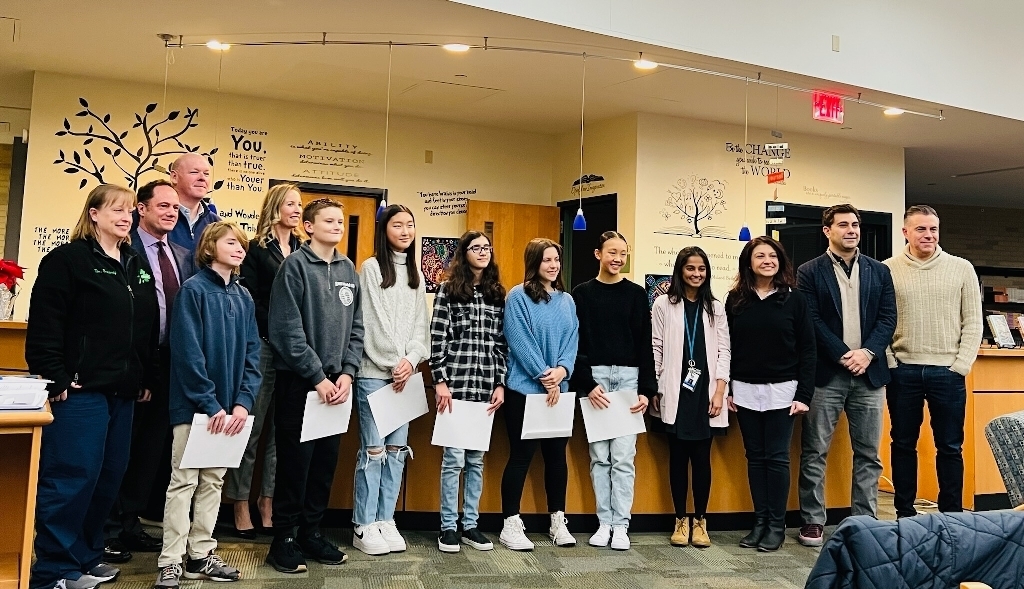 At last night's school board meeting, President Rob Francin recognized outgoing trustees Dan McHugh and Tim Murtha for their service on the Board. On behalf of our staff and students, we thank you, Mr. McHugh and Mr. Murtha, for your leadership and dedication these past 6 years.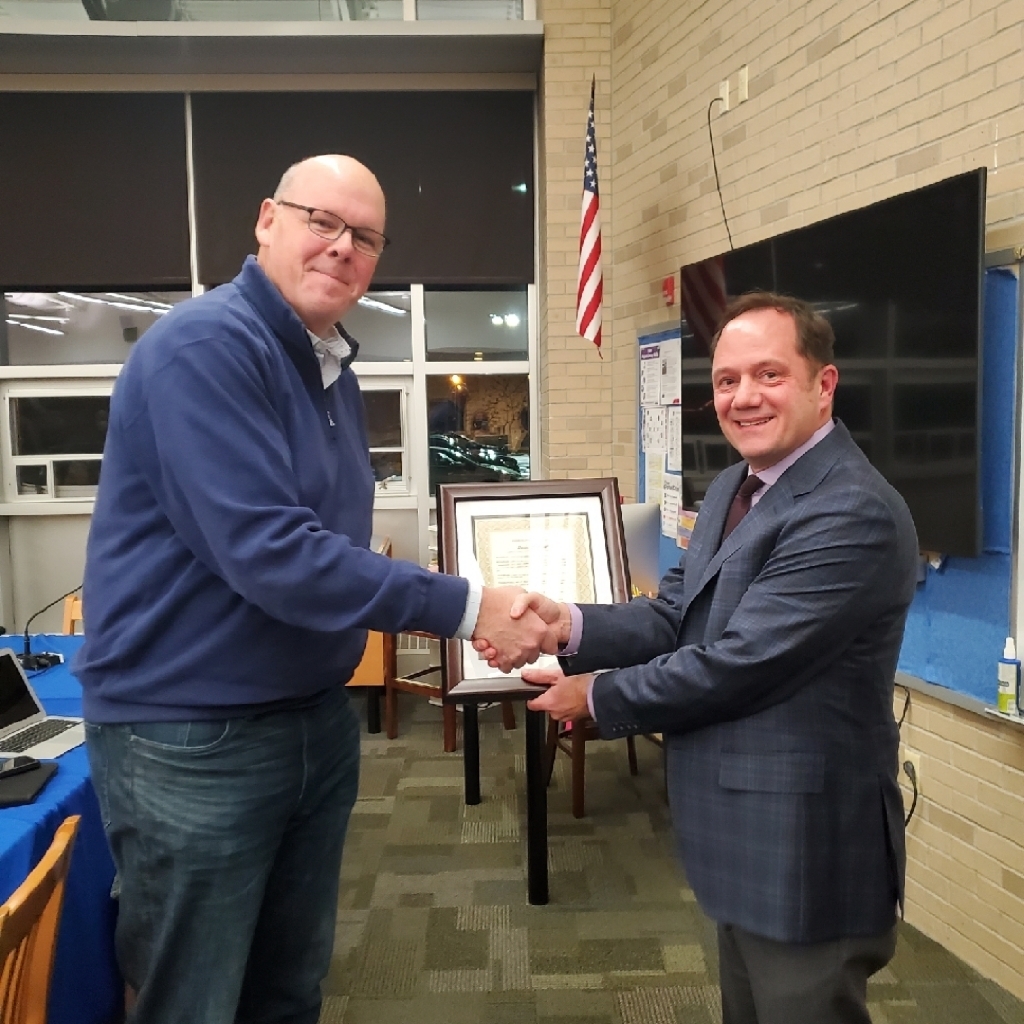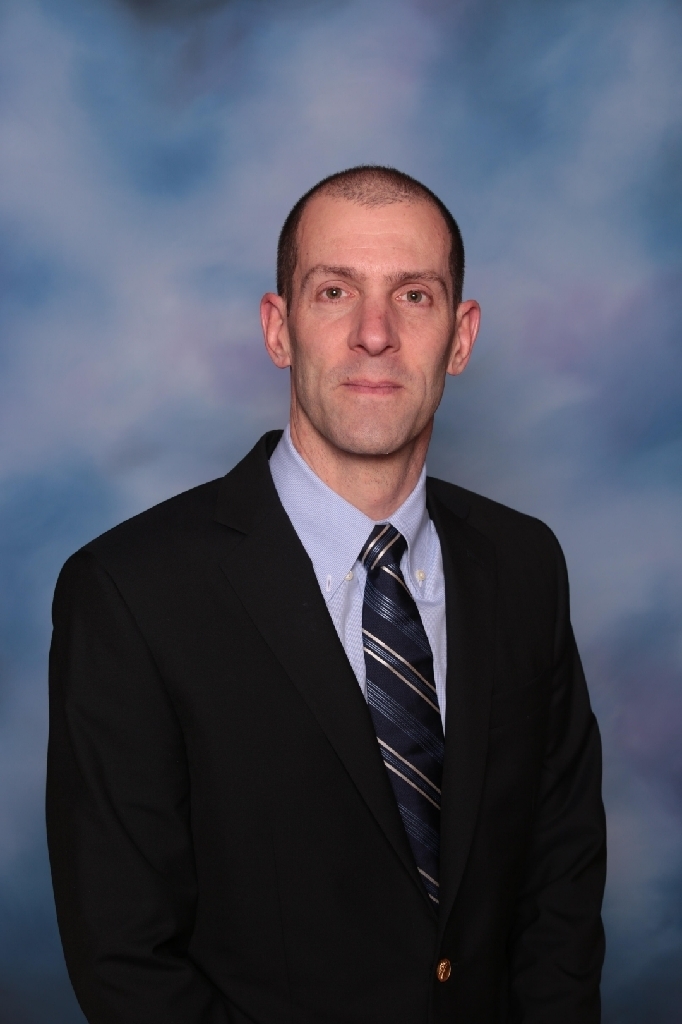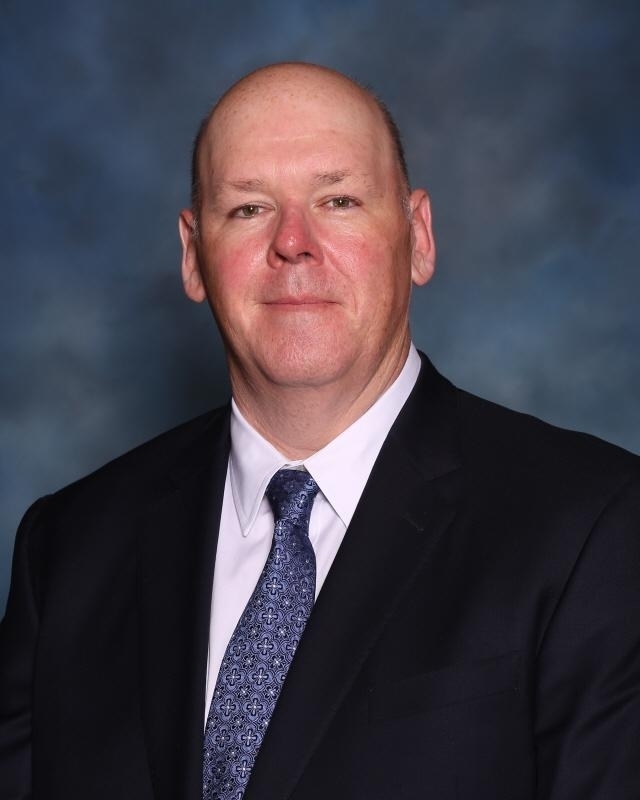 Schools will operate on a normal schedule today, Monday, December 12, 2022.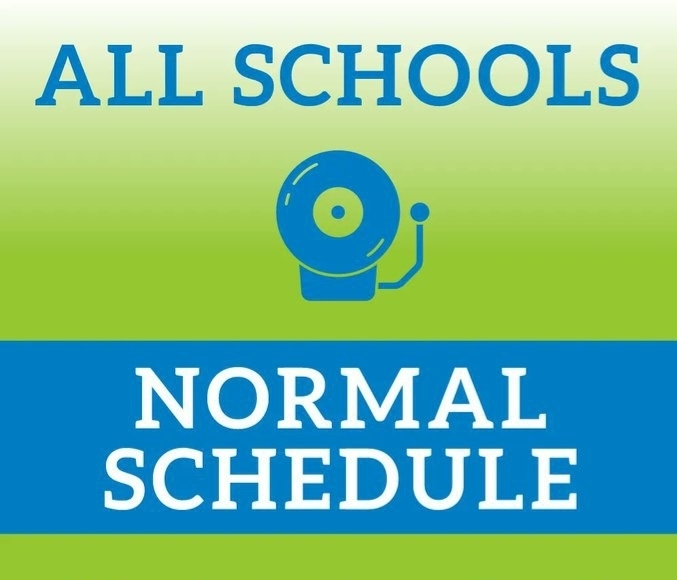 Girls EMS soccer team recently celebrated the end of a fun soccer season. (Photo credits Ms. Boykas)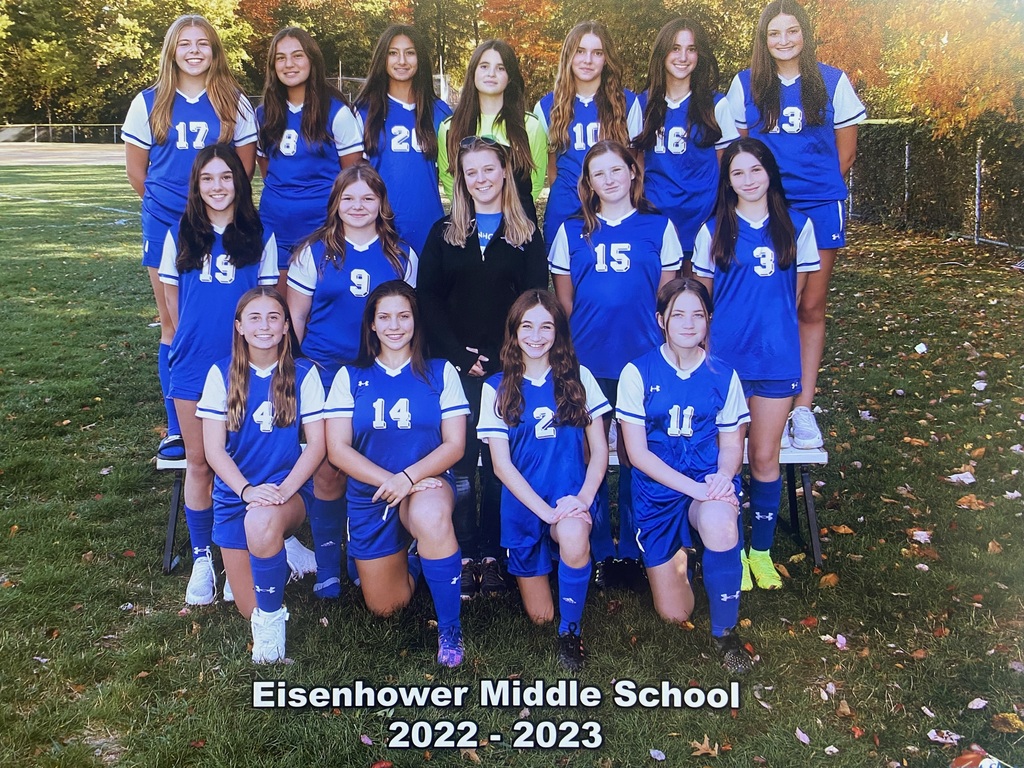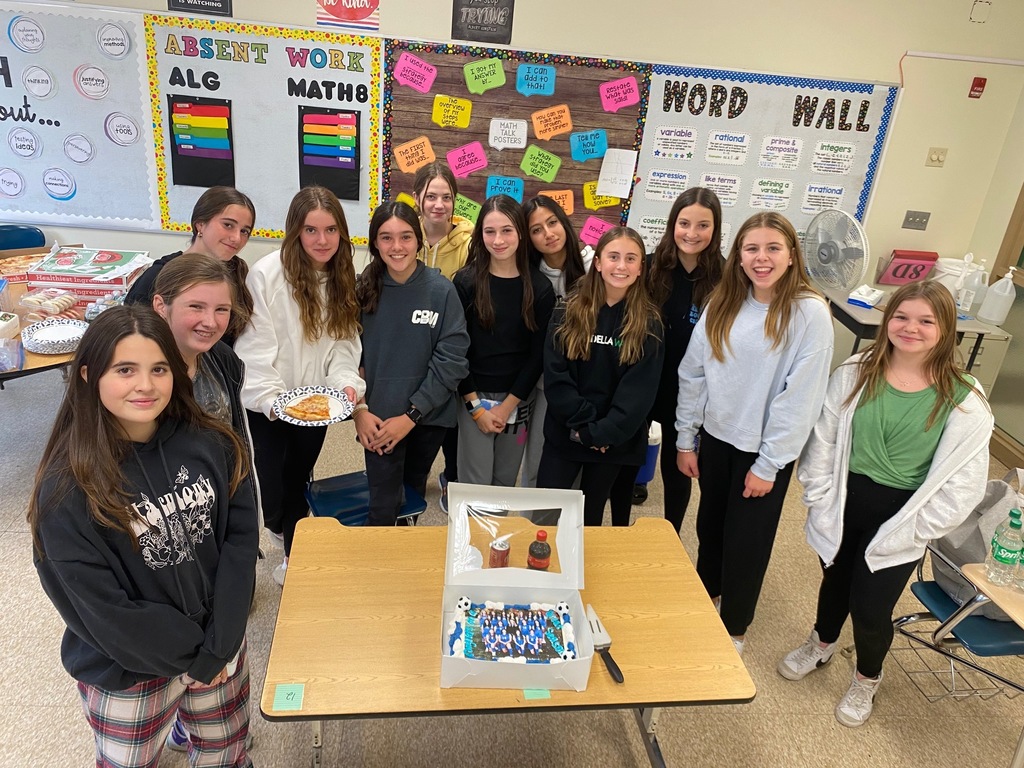 REGISTER HERE for Parent Seminar Tomorrow! The PTO Coordinating Council presents A Conversation with Charlie Wolff, District Security Coordinator. The seminar will address school safety and issues students face as they grow (i.e. substance abuse). The seminar will be held at Coolidge School at 9:15am on Thursday, November 3rd, and is open to all Wyckoff School District parents. All attendees must register online AND bring driver's license for ID. To register, tap or click this link:
https://bit.ly/3NxDI63