Phone: (201) 848-5750 x5220
Email:
Degrees and Certifications:
Ms.

Erica Ward

I graduated from Seton Hall University with my Masters and Educational Specialist Degrees in Mental Health and School Counseling. Following graduate school, I became a Certified School Social Worker through Rutgers University

(although my allegiance remains with SHU...GO PIRATES!!!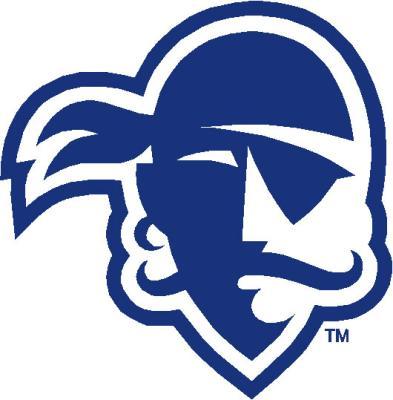 ).
I began both my clinical and educational experience working in the Yale Children's Hospital, pediatric psychiatric unit in the inpatient classroom. From there, I made my home at Wyckoff by completing my internship at Eisenhower Middle School, filling leave replacements at both Coolidge Elementary and Eisenhower the following year, then working as the K-8 district counselor transitioning to the eighth grade counselor last year. I am very excited to begin this year on the Child Study Team as the 6th Grade Guidance Counselor & Social Worker!
My primary focus is to provide comprehensive counseling for students, as well as support for parents and teachers to best assist student needs. I will also be conducting classroom lessons on character development, anti-bullying and appropriate social skills, as well as guidance curriculum which includes career planning and self-awareness.
Miss Ward's Counseling Corner
#BEKIND
As the District School Counselor, I am responsible for working with students, faculty and parents across all grade levels. My primary focus is to provide consistent, comprehensive counseling for students in grades K-8. I also conduct classroom lessons on character development, anti-bullying and appropriate social skills, as well as guidance curriculum which includes career planning and self-awareness. I work to support teachers and families to best assist in their child's educational experience. Additionally, I collaborate with outside agencies and other mental health committees and professionals to form a network and strengthen the Wyckoff community by inviting speakers to talk to our students and parents, as well as organize presentations and activities to support my initiative of raising mental health and substance use awareness, while eliminating stigmas.
Please note the below dates of upcoming events, meetings and what's in the news!
Recent and Upcoming Events:
October 4, 2016: Chris Herren, founder of "The Herren Project" Presents at Indian Hills High School
October 5th: National Stomp Out Bullying- Blue Shirt Day
October 15th: WEF Run, Wyckoff is Stigma-Free
October 18th: H.A.P.P.Y Program at Eisenhower for students and faculty
November 16th: Parent Presentation featuring the H.A.P.P.Y Program
November 30th 7:30am: Mental Health & Wellness Fair at Dumont High School
December TBD: Parent Support Group Evening Meetings
January TBD: Student Council & Stigma- Free Committee Toy Drive- proceeds go to the Children's Hospital of NJ patients within various mental, neurological and physical units
January 10, 2017 @ 7:00pm : Just Talk About it: Suicide Prevention Program Presentation- GW Middle School, Ridgewood
February 1st @ 7:00pm: The Gift of Failure- Community Presentation GW Middle School, Ridgewood
March 24th: Purple Day for Epilepsy Awareness
March 9th @ 6:30pm: Parent Presentation with guest speaker George Scott, LMFT
May 23rd @ 9:30 am: Fostering Resilience-Community Presentation GW Middle School, Ridgewood (Location TBD)
Stigma- Free Committee Meetings:
January 5, 2017
February 2, 2017
March 2, 2017
April 6, 2017
May 4, 2017
June 1, 2017
*All meetings at 3:30 at the Christian Healthcare Center
Promoting Wellness
What is Wellness? Wellness is being in good physical and mental health. Because mental health and physical health are linked, problems in one area can impact the other. At the same time, improving your physical health can also benefit your mental health, and vice versa. It is important to make healthy choices for both your physical and mental well-being.
The Eight Dimensions of Wellness are:
Emotional—Coping effectively with life and creating satisfying relationships
Environmental—Good health by occupying pleasant, stimulating environments that support well-being
Financial—Satisfaction with current and future financial situations
Intellectual—Recognizing creative abilities and finding ways to expand knowledge and skills
Occupational—Personal satisfaction and enrichment from one's work
Physical—Recognizing the need for physical activity, healthy foods, and sleep
Social—Developing a sense of connection, belonging, and a well-developed support system
Spiritual—Expanding a sense of purpose and meaning in life
Creating & Increasing Protective Factors for Your Child:
Protective Factors are personal and/or environmental characteristics that reduce probability of suicide. Strengthening these factors are an essential element of building resiliency and protecting for additional risks such as violence, substance abuse and academic failure.
Psychological and emotional well-being
Emotional Intelligence: ability to perceive, integrate thoughts, understand and manage one's emotions
Adaptable temperament
Internal locus of control
Strong problem solving skills
Coping skills, including conflict resolution
Self-esteem
Physical activity
Group participation i.e. sports or clubs
Ability to face adversity
Frustration tolerance
Emotional regulation
Family & Social Support
Family involvement, strong connectedness to parents
Parental pro-social norms: meaning, child knows parents disapprove of antisocial behavior i.e. violence and substance use
Family and school support
Community Contacts:
George Scott- Raising Healthy Kids
Stephanie Reifman- HAPPY week program
Cheryl Stankov- City of Angels
Wendy Coffey- Previous Wyckoff Municipal Alliance
Henry Wasserstein- Franklin Lakes Municipal Alliance
Cathy Pilone- Stigma-Free Wyckoff
Nohely Payamps- Stigma- Free Bergen County
Tom O'Donnell- Stigma-Free Washington Township
Maryann Uzzi- Stigma-Free Paramus
Bob Shannon- Partnership in town
Eve Thaler- West Bergen Social Anxiety Group
Megan Barden- Program Director New Directions
Ridgewood Public Schools Community Outreach Program- Office of Curriculum
Police Department Contacts:

Joe Soto
David Murphy
Carmine Pezzuti (Franklin Lakes)