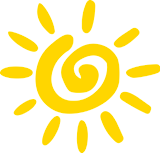 We are still accepting registrations, and registration is now open to all Wyckoff Township Students: https://forms.gle/EpugKUymsUgyBr9v9.
You should receive an automatic copy of your responses to the email you entered in the form from Google.
If you have any questions email Kristin Stern at summer@wyckoffschools.org.
Learning continues this July! Wyckoff Summer Academies will be an in-person experience for all Wyckoff District Students Only. Come and explore engaging, creative, and academic classes that motivate and inspire students to continue learning in a fun environment!
NEW THIS SUMMER! Camp Invention STEAM Classes will be hosted at Sicomac School and taught by Wyckoff teachers!
Week 1 = July 5 - 7 Mini Session
Week 2 = July 10 - 14
Week 3 = July 17 - 21
Week 4 = July 24 - 28
DAILY SCHEDULE: 8:20 am - 12:45 pm
Drop off and Period 1 = 8:20 am - 9:45 am

Period 2 and Snack = 9:45 am - 11:15 am

Period 3 and Dismissal = 11:15 am - 12:45 pm
STUDENTS: Wyckoff District students entering Kindergarten to 7th grade
Existing 7th, 8th, and former EMS high school students may volunteer as counselors. Volunteers apply here.
TEACHERS: Classes are taught by certified teachers
LOCATION: Sicomac Elementary School
PAYMENT:
$25 Registration Fee Non-Refundable

Weekly Rate $200

First Week Mini Session $100
REGISTRATION:
February 6 - March 13

If spaces are still available, registration will remain open.

Please review the brochure and be prepared to rank your class choices. Students in grades 1st and up will be asked to select 12 choices.

Class Ranking Details:

All students attending the mini-session must pick from those unique classes and rank three choices - you will be given one class for the three days.

All students attending any week 2-4 must rank 10 - 12 classes. Students in grades 1-7 will be assigned three weekly classes based on their selections.

Camp Invention will be offered for two weeks of the three (unless enrollment allows for a double session), the numbers will influence which weeks. You must still select other classes in the ranking just in case they aren't offered during one of the weeks you attend.

Kindergarten students must still rank the three-course options for weeks 2-4. The reason is not everyone attends every week.
SPECIAL EVENTS:
Anticipated theme days and special events during the program will be:
Week 1: Opening Ceremony on July 5, Red, White, and Blue Day on July 7

Week 2: Disco Day and DJ Dance Party - July 14

Week 3: Sports Day and BBQ Games - July 21

Week 4: Hawaiian Luau Day and Ice Cream - July 28
Director of Wyckoff Summer Academies - Kristin Stern
Email: summer@wyckoffschools.org
Phone: (201) 848-5730 x3145
Facebook, Twitter & Instagram
@WPSSummer